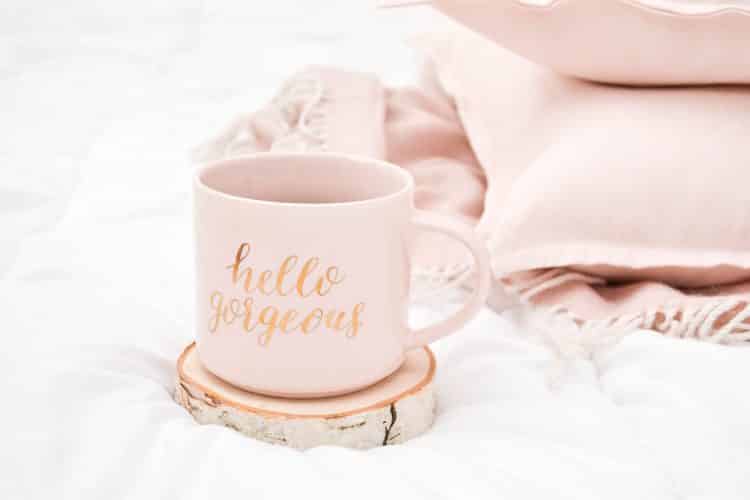 31 Jul

Sarah's 7 Favorite Products for Better Gut Health
My Background
As most of you know, I've had Celiac Disease for about 13 years now. Every year or so, new gut related issues come up, or something that I was previously doing no longer works. Along with eating gluten free, I am selective on using clean beauty products and supplements as well. I've also had numerous health dilemmas since being diagnosed with Celiac. Several bouts of SIBO, candida, IBS issues, bloating, nausea, etc. If it's gut related, you name it and I've most likely experienced it. Over the years, I have probably tried over 100 different products, treatments and remedies, and people are always asking what I currently do and what works! I FINALLY complied a list to share. 
**Please remember, I am NOT a doctor and highly recommend you working with a GI Specialist for your specific needs. What works for me, may not work for you! I've also had a ton of tests done (yes, 4 colonoscopies and I'm only 31!!) in addition to being seen regularly by a gastroenterologist and a nurse practitioner, treating other issues as they come up, etc.
Ok here we go…7 products I can't live without:
Supplements
We don't get enough of what we need through food alone, and then you add in having digestive issues, outside assistance needs to come on board!
Disclaimer: These statements have not been evaluated by the Food and Drug Administration. This product is not intended to diagnose, treat, cure, or prevent any disease.
1. Triangle of Health
This has been the biggest game changer for me. 3 products formulated to work together to support your immune system, encourage healthy digestion, promote a healthy inflammatory response, and more. After trying so many different pills, I learned about the benefits of liquid nutrition and how much more you are actually absorbing in liquid form versus capsules. If you have a sensitive stomach like I do, every brand of vitamins upset my stomach. I didn't realize it was because I couldn't break them down properly and they are so overpowering on your digestive track. I take these with zero issues and actually get to reap the benefits of vitamins and nutrients now!
2. Atrantil
I discovered this product through my nurse practitioner after trying everything to combat SIBO. It is AMAZING for bloating and any abdominal discomfort. Read the reviews if you don't believe me. I take 2 twice a day with food, and up to 3 times a day if I had 3 big meals. Give it at least a week or two if you are really bloated to start seeing a difference.
3. Liquid Collagen
I have tried numerous powder forms of collagen, but once I learned how much better liquid form was for absorption, I've never looked back. I love the convenience of these individual packets, but I actually love more that I can tell my body is taking the nutrients and putting it to work. My joints, skin and hair feel better than ever, plus collagen is a great for optimizing fat metabolism, building lean muscle, and energy.
4. Fish Oil
I learned that many people with gut issues have low Omega-3s, and that plays a huge role in nerve function and overall health. I also hate all seafood, so finding a fish oil supplement that didn't taste fishy was very important. These have lemon oil so if you do burp, its only a slight lemon flavor!! I take 2 a day.
I also take 2 digestive enzymes, but both are backordered so I will share more about that when it's in stock!
Lifestyle Essentials
5. Weighted Blanket
Probably my favorite item in my room. I have issues with anxiety at night, especially if I have over eaten, am stressed, or nowadays just this crazy life we are all experiencing. I SWEAR by this blanket to help sleep. I am a pretty claustrophobic person, and this does the exact opposite of what you might think! It isn't at all suffocating, and is so so relaxing. Honestly, I could write a whole post about why I love weighted blankets and the benefits they have!
6. Peppermint Oil
Yes, I put this straight on my stomach. If you have sensitive skin, you can mix it with coconut oil or any other oil to dilute. It helps sooth any upset stomach or discomfort. I have been known to get in the car with people and they ask why I smell like a candy cane. You gotta do what you gotta do!
7. Pill Case
I use this pill container and I fill up weekly, to help remind me to take them with every meal. It's big enough to fit all of this plus my enzymes. Being organized is key for me to stay on top of my health.
My all time favorite remedy for belly issues, better sleep, indigestion, nausea, anything really: Peppermint tea with a splash of bitters. You can find bitters in the alcohol aisle at any grocery store. It's a very old remedy that I learned about years ago working at a bar. I personally love the taste, but some people can't stand it. If you hate it, just mix a little in some warm water and take quickly to get the benefit without sipping it. I also like chamomile tea at night, and lavender.
As I write this, I realize there is a lot more I have to say in regard to SIBO, Low Fodmap Diets, etc. Send me an email if you have any questions! I am happy to help! 
In Good Health,
Sarah
Sign Up to Keep in Touch