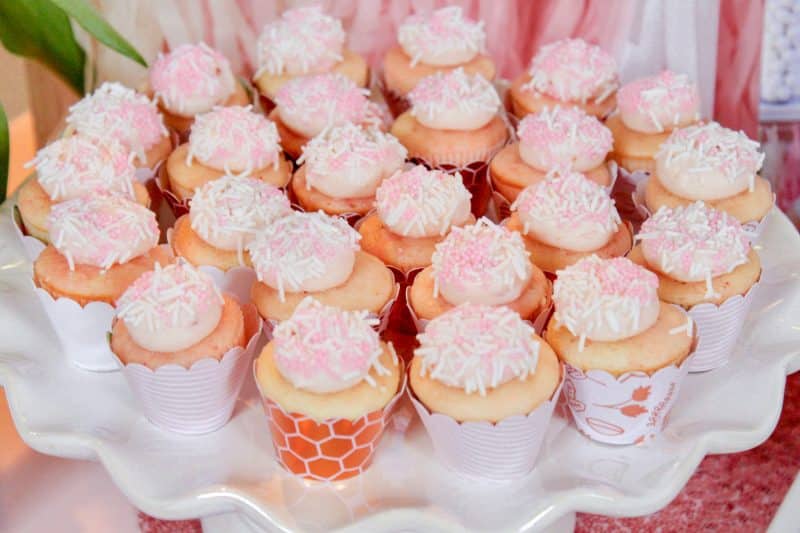 01 Jun

Making Celebrations Special During COVID-19
Keep Celebrating!
The world is experiencing a lot of negativity and hardship, and it is more important than ever to be a light in this darkness. Do you have a child who is having a birthday, but you can't have a party? Is it your best friend's baby shower? Here's how you can still make these milestones special, without a huge dessert table, and still make it an experience instead of just throwing some dessert on a platter.
What Do You Need?
1. Plan to provide an assortment of dessert, even if it's only for a small group of people. Make some cookies, cupcakes, and pick up some candy at the store. Maybe you like brownies better? Make a batch and freeze whatever you can't eat! Maybe you don't like baking at all. No problem! Head to your local bakery or grocery store for some treats.
2. Purchase a few cake stands that sit at different heights than a regular dinner plate or platter. I like to mix and match, and these 3 below are universal enough to use over and over.
3. Get a few vases and put some flowers or greenery on dessert table. They don't need to be fancy, and sometimes simple can make just as big of an impact. You probably have some plants in your backyard that will work just fine! 
4. When placing your items out, don't overcrowd. Even on my largest dessert tables, every item is placed with intent.
5. Choose a color scheme and stick with it. Use the same coordinating colors for balloons, plates, and napkins.
Some of my Favorite Items:
All of these items can be found on Amazon. Does it get any easier?!
Details Make it Special
Aesthetics and taste play an equal part of importance when creating an experience around a dessert table. Not only can this be done on a budget, but having a few items on hand that can be used over and over make the next stay at home party even easier. Don't forget to clean off a separate area of your house where the dessert will go so your area stands out. 
Happy Celebrating!
Sign Up to Keep in Touch