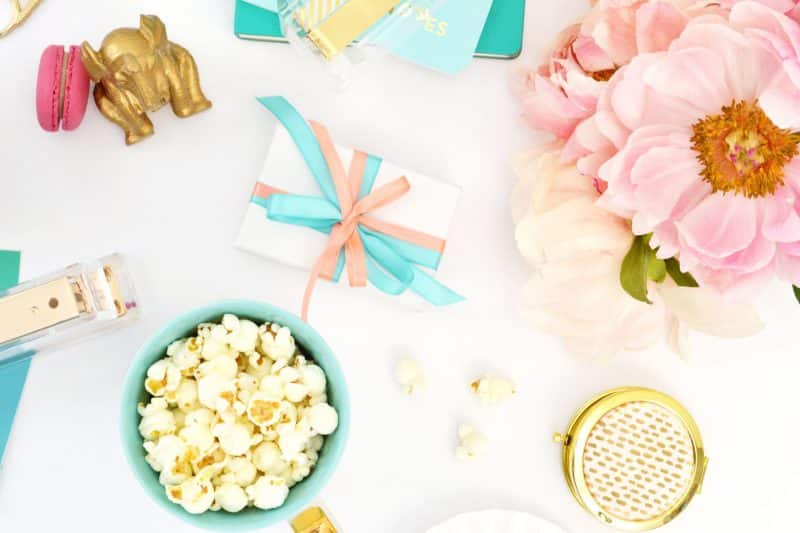 13 Jul

Take Branding into your Own Hands + Social Media Strategy for the New Normal
Staying up to date on Social Media is Overwhelming. 
This is coming from someone who up until COVID-19, had so much content to post, so much to share, etc. I am active on Instagram and Facebook, but I was falling behind on posting, and didn't know where to pick back up. When events stopped, I was tired of using the same photos and basic boring graphics over and over. I also didn't want to do multiple photo shoots to create content. Even if I did, what would I even take pictures of?! SO MUCH WORK. Then I stumbled upon one of those "Work smarter, not harder" situations. I am talking about something called Pixistock. I have been using it for a few months now and had to share with you guys how much easier this has made my life and kept my business showing up online, better than ever before.
Where do you Start?
There is a lot more to creating a successful online brand than just posting a picture whenever you feel like it. It is more important now than ever before, especially if your business is on hold, or being affected. Don't lose the interest of your clients and customers! Having a free Canva account also isn't enough.
Creating captivating content all the time is hard. Having tools and outlines done for you to customize to fit your social media is so easy.
Have an Eye-Catching Aesthetic – This isn't done on a whim. It takes planning. Again, thinking about it is hard, but having templates and access to thousands of images is so easy! Look at my instagram for an example of what this means: Sarah's Instagram
Captions – what do you write to capture the audience? Are you tired of trying to come up with what to say everyday?
Hashtags – what will help your brand stand out? How do you even begin to choose!?
Scheduling – How often do you post? We know consistency is the KEY to creating a successful online image and standing up to that tricky, every changing algorithm. 
You shouldn't have to be doing coming up with all of this on your own, and you shouldn't have to hire a social media team to do this for you when you don't have a budget for it. I found all these resources in one place! It is not only easy to do yourself, but it doesn't cost you hundreds or thousands of dollars a month.  
Challenging Times Call for Changing Strategies 
Remember to show the human side to your brand.
Focus on your client. What do they need from you and how can you help, not the other way around.
Add value to whoever is looking at your profile. Throw in tips, tricks, shortcuts, etc.
Customize everything to be cohesive and very clear on what you do.
How to Get Organized & Move Forward
1.Build a content calendar (this is included in a Pixistock Membership! If you just want this piece, check it out here: CONTENT CALENDAR. Usually $67, Now $47 (15% OFF) You will never again have to guess what you are going to post day by day. You can plan out the entire next year if you want. I do one month at a time and all the ideas are already laid out. It is MINDLESS! Just open it up and get started with little to no creativity or brainpower.
2. Show Personality: Decide your brand colors and stick to them. Tie in images, quotes, graphics, personal life, etc, all to keep your followers engaged and wanting to know what's going on. 
3. A Pixistock membership gives you unlimited access to download from a digital library of thousands of styled stock photos, graphics, templates, and more. With content creation trainings & design tutorials, you'll also learn exactly how to build a brand that ATTRACTS. The $157 membership is worth it for this ALONE!! 
Welcome To Your Content Creation Lifesaver.
Save more time, create better content, and build a follow-worthy brand with an all-inclusive, styled stock photo + graphics membership with Pixistock.
Hurry! Get 20% off ANY plan today with code: STOCK20 –> Check it out here!
Email me if you need help! It took me a few hours to get the hang of fully utilizing this platform, and I would be happy to share any tips! It is a one stop shop to get your thoughts organized, all posts planned out, what to say on each post, which hashtags to use, etc. All the guesswork is gone! I can't believe I didn't have something like this the last 4 years of my business. Send a message to:  [email protected] with any questions.
Happy Branding!
**This is for you if:
Your niche is related to: business, blogging, finance, podcasting, coaching, consulting, design, home decor, healthy living, wellness, parenting, party, fashion, cosmetics, bridal or travel. (not sure? Email Alicia at [email protected])
You want to create cohesive, professional social media feeds that attract new followers.
You want to create and sell your own digital pdfs or lead magnets on your website.
You are a VA, SMM or graphic designer and need content to make custom graphics for individual paying clients.
You want training on how to level up your content creation game and brand strategy.
You're building your brand from scratch and need inspiration, feedback, and accountability.
You have or want a brand with a chic, feminine and bright aesthetic.
Sign Up to Keep in Touch